News Articles
---
April 14, 2021
The West Piedmont Workforce Development Board is seeking proposals from qualified organizations to provide Workforce Innovation and Opportunity Act (WIOA) One-Stop Operator and Adult/Dislocated Worker/Youth Program Operator services within the West Piedmont region of Virginia (Area 17).
West Piedmont Workforce Development Board RFP One-Stop Operator, WIOA Youth/Adult/Dislocated Worker Program Services
Completed proposals must be received at the West Piedmont Workforce Development Board office either by mail or in-person no later than 2:00 PM on May 17th, 2021.
All responses should be addressed to:
West Piedmont Workforce Development Board
300 Franklin Street, Suite 241
Martinsville, VA 24112
All proposals received after the deadline will not be considered and will be returned to the Offeror.
Questions regarding this solicitation can be submitted to tyler@vcwwestpiedmont.org.
Responses to questions submitted will be posted on this website page.
---
April 2, 2021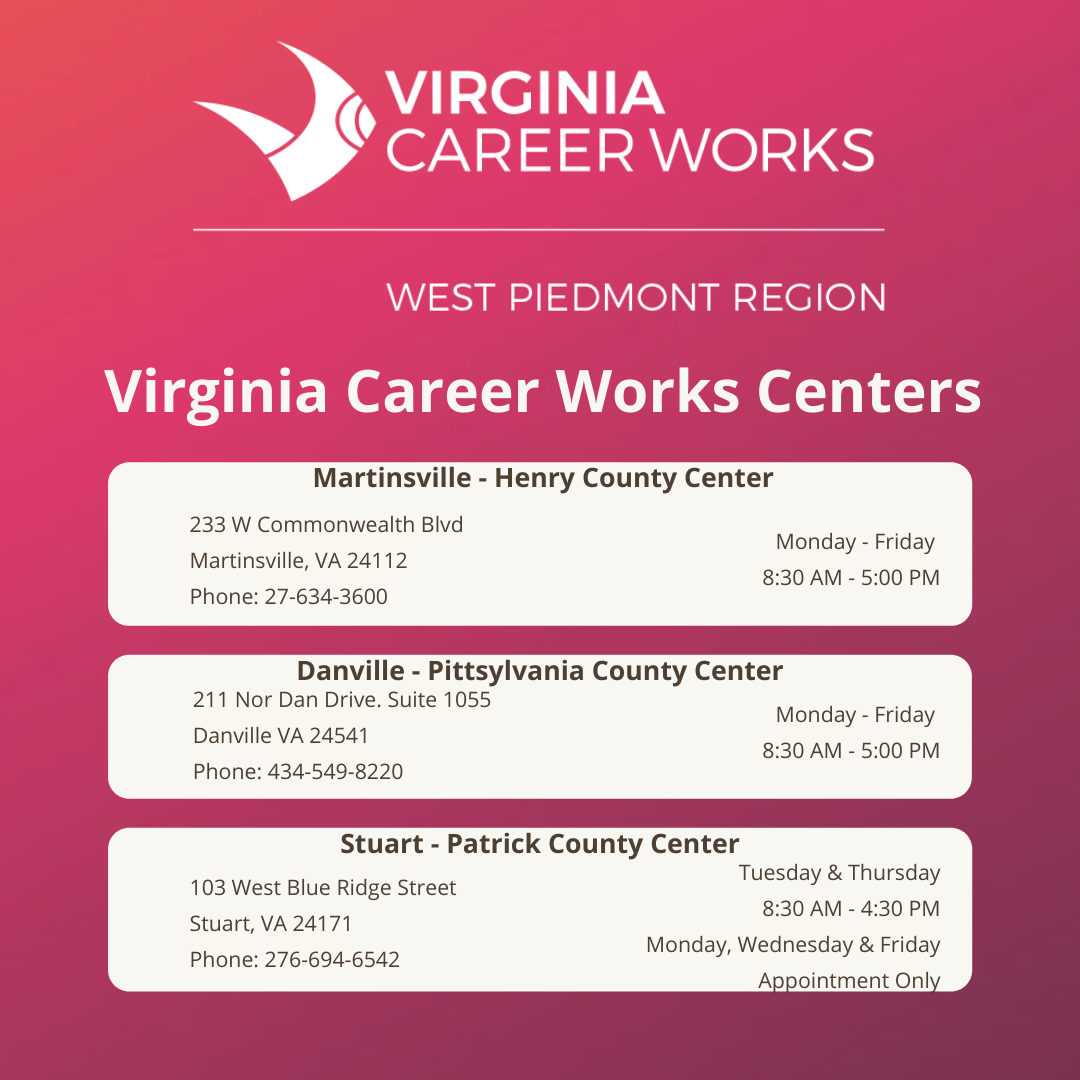 ---
February 26, 2021
The WPWDB has drafted the Strategic Plan for PY 2020-2024. To review it, click here.
All comments or questions may be sent to Jael Membreno via email at jael@vcwwestpiedmont.org
---
April 29, 2020
Due to COVID-19, the Career Works Centers in the West Piedmont Region will remain closed to the public until further notice. Please see the flyer below below for more information.
---